Celebrate Boonsboro's 225th Anniversary!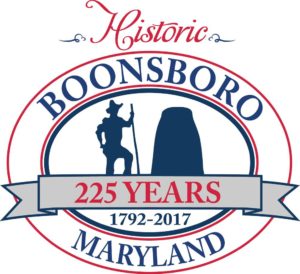 Members of the Boonsboro Historical Society and the Economic Development Commission are busy planning activities that will take place throughout 2017 in honor of the 225th Anniversary of the founding of Boonsboro.
The various events offer something for everyone – details will be posted here and promoted on our Facebook page, so be sure to follow us!
Scroll down to see our Walking Tour, Commemorative Items, 2017 Events and Historical Reflections posts. Keep Reading! 
---
Boonsboro Walking Tour – new!
---
225th Commemorative Merchandise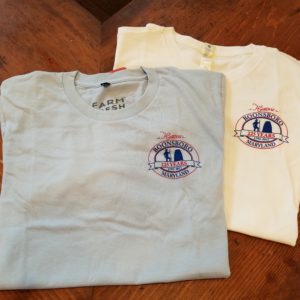 225th Anniversary T-shirts – $20
Adult sizes S-XXL, blue or white
Available at Turn the Page Bookstore. Will also be sold at upcoming town events.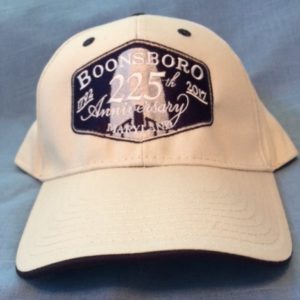 225th Anniversary Hats – $10
Available at Turn the Page Bookstore. Will also be sold at upcoming town events. Contact us for details.
225th Commemorative Ornament – $10
available at town hall
quantities limited – get yours now! 
225th Commemorative Mug – $10
available at town hall
quantities limited – get yours now!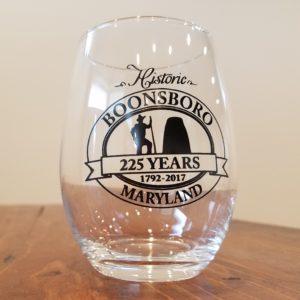 225th Anniversary Wine Glasses – $5
Will be sold at various town events. Contact us for details.
---
We have many things planned for Boonsboro's 225th!  Mark your calendars and show your Boonsboro pride!
A Boonsboro Night at the Hagerstown Suns
Friday, June 23rd, 7:05pm start time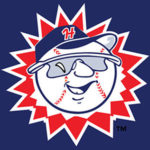 The spotlight will be on Boonsboro from the first pitch to the fireworks! Be one of the first 1000 fans through the gate to receive a limited edition 3-D replica of the Washington Monument! It will also be a special night for South Mountain Little League teams. Thanks to our sponsors: Antietam Cable Television, Maryland Jockey Club & South Mountain Dental!
Municipal Stadium, 274 E. Memorial Blvd. Hagerstown, MD
Commemorative Ceremony at the Washington Monument
Saturday, July 1st at 11am at the Monument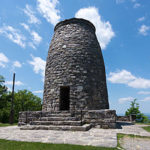 A commemorative ceremony reenacting the laying of the original cornerstone in 1827 featuring Christian Ardinger Chapter of the Sons of the American Revolution and Frederick Town Fife & Drum. ARRIVE EARLY to allow time for parking and the hike to the monument. Photo opportunities with reenactors following the 30-minute ceremony.
Washington Monument State Park, 6620 Zittlestown Rd., Middletown, MD
MSO's Salute to Independence 
Saturday, July 1
Boonsboro's 225th will be highlighted during the concert as local folk singer Jennie Avila performs two of her Civil War songs with the Maryland Symphony Orchestra.
Historic Play by the Barbara Ingram School for the Performing Arts
Saturday, September 16th at 7pm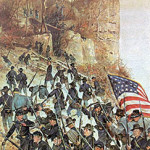 A play written and performed by students depicting the reunion of the Heck brothers between the battles of South Mountain and Antietam.
GBoone's Event Center, 7704 Old National Pike, Boonsboro, MD
2.25 Mile Road Race
Saturday, September 23, 9am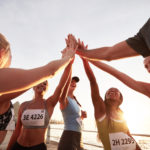 A 2.25 mile road race through historic Boonsboro, ending at Shafer Park. Participants receive t-shirts and may run or walk.  More details to come!
---
Boonsboro Reflections Posts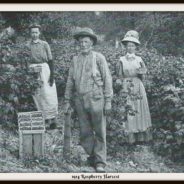 Lord Baltimore envisioned an agricultural economy in western Maryland and in 1732 he offered land, free of charge, to settlers provided they establish a farm with an orchard of 100 trees.  Fruit trees flourished in the region and apple orchards became a common feature on farmsteads. Apples were grown primarily for their juice and hard cider was a common colonial beverage since well-water generally was regarded as unsafe.  Everyone in the family drank the hard cider year-round, and most families produced 20 to 50 barrels of cider each autumn...
read more